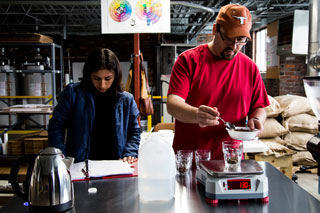 Small Business Owner
In 2013 John and his wife Teresa were contemplating the poor prices received by her parents who are small coffee farmers in the Amazonas region of Peru. The low prices created hardship for the family and those who work on the farm. John and Teresa decided to start their own business that would purchase the coffee at a fair price, bring it to the United States, roast it and sell it here. Flint Coffee Company was born. Since then John and Teresa have started roasting the coffee just north of Downtown Flint and selling it to local grocery stores, restaurants, and cafes. John has experience navigating the regulations required to open a small business, balancing books, and dealing with all the unexpected challenges that every small business person encounters.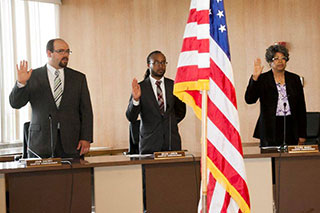 Public Service
John grew up surrounded by friends and family who displayed a true commitment to public service and understood that service to your community is one of the foundations of citizenship and democracy. That's why when John moved to Flint he immediately became active in his local neighborhood association and participated in volunteer committees for the City. That's also why John and his wife Teresa decided he should step up in 2015 to run for the position of Flint Charter Commissioner, a low-profile position with a large workload and impact on the community. He served as Vice-Chair of the Commission which proposed Flint's first new Charter in more than forty years. The Charter, which put in place new provisions concerning ethics, accountability, transparency, and public involvement passed by a nearly 2-1 margin in August of 2017.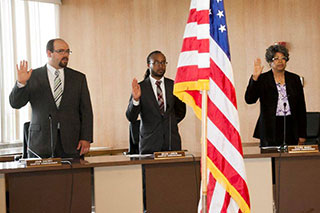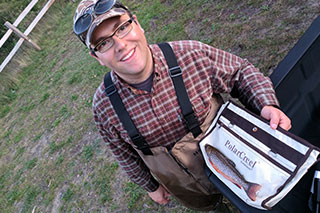 Outdoorsman
From a young age John has had a deep love of the outdoors. Growing up on a farm, his wife Teresa, also shares that passion. Hiking, fishing, hunting, and just exploring the outdoors is a family affair. Just like many local families John's grandparents were UAW retirees with a small cabin up-north to which they took their grandchildren every year. John and his grandfather fished together regularly chasing Salmon and Steelhead in the rivers during fall and winter. He learned to bird hunt with his father and some of John's most valued memories are walking fields and two-tracks with his father and the family dog. As an outdoorsman, John values conserving our environment and making sure that Michigan always has wildplaces for its citizens to explore.